News
The Past And Present Of Aluminum Art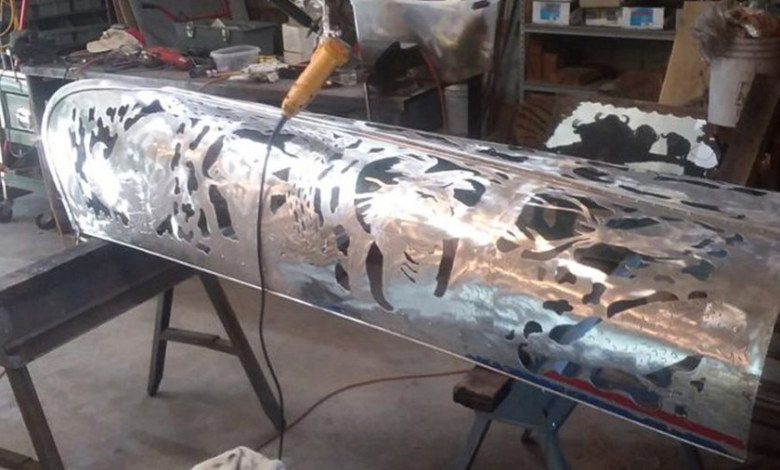 Aluminum is an instrumental metal because it provides unequaled strength and toughness and is immensely light in weight. Though we find the usefulness of aluminum in some of the notable industries like vehicle manufacturing, building construction, solar panels, robotics, and the like, its use in art and design is primarily overshadowed and almost forgotten.
The dawn of aluminum as one of the most versatile metals in the world:
The third most abundant element found in the earth's crust and a little below it is also the most abundant metal found on the planet-Aluminum. We can be sure of one thing- the silvery-white, strong, and light metal forming 8% of the earth's crust is found in plenty.
So, where does aluminum get all this versatility when worked with?
With the capacity of riveted, extruded, cut, welded, bent, and stamped, aluminum provides a unique set of features, making it almost the favorite metal for sculptors and artists using new media to work with. We witness a lot of aluminum artwork around us due to its unique chemical property to get glued and bonded easily since adhesives and finishes retain every bit of their properties when bonded to this metal.
Why don't we see as many aluminum artworks all around us?
The artists and sculptors who have worked with traditional metals to create astounding pieces of art were quite late to understand aluminum's versatility as a metal. While gold, silver, copper, lead, and iron have been conventionally used for years in art and sculpture, aluminum artwork is indeed a rarity.
The metal has made its appearance as a suitable form of new-media and plastic art much later since the earlier aluminum extraction processes from its ore- bauxite was costly and made the metal more valuable than gold.
Aluminum art-then and now:
But the metal and its qualities were not elusive to everyone. Some of the notable artistic accomplishments prove that artisans and sculptors had not missed out on aluminum.
The Nanjing Belt: Excavations in Zhou Chu's tomb revealed a set of curious metallic ornaments that were found to be made of 85% pure aluminum. Since aluminum exploration happened much later than the 3rd century AD, when such ornaments were crafted, the entire discovery still creates ripples of confusion. It remains a conundrum in both the artistic and archaeological communities.
The Washington Monument Capstone: The fabled obelisk crafted by architect William Frishmuth of Philadelphia in 1884 contained a small aluminum pyramid on its top that was rich with inscriptions and weighed more than 100 ounces. The Aluminum apex on the erstwhile-largest monolithic structure was a sight to behold and was initially placed at Tiffany's Jewelry store in New York for public viewing!
The statue of Anteros: Anteros-the subject of the Shaftesbury Memorial Fountain at Piccadilly Circus, London in 1893 was crafted to commemorate the selfless philanthropy of the Earl of Shaftesbury.
Don Quixote and Sancho Panza: Let's cut down to the more modern era. American artist Anna Hyatt Huntington who created a massive sculpture garden and wildlife preserve in Brookgreen Gardens, South Carolina, had formed a colossal Don Quixote and Rocinante structure made out of aluminum in 1947. Carl Paul Jennewin created another aluminum artwork that depicted Sancho Panza following Don Quixote in 1971.
Abstract art: The rise of the modern art movement and aluminum's widespread availability provoked American artist Bill Barrett to create a giant, conceptual artistic structure from over 30 feet of aluminum within the campus of New Dorp School in Staten Island, New York.
 Aluminum art is slowly becoming a craze and is taking the art scene by a storm!